Philips MASTER LED Par30 9.5W Cool White 25 Degrees Dimmable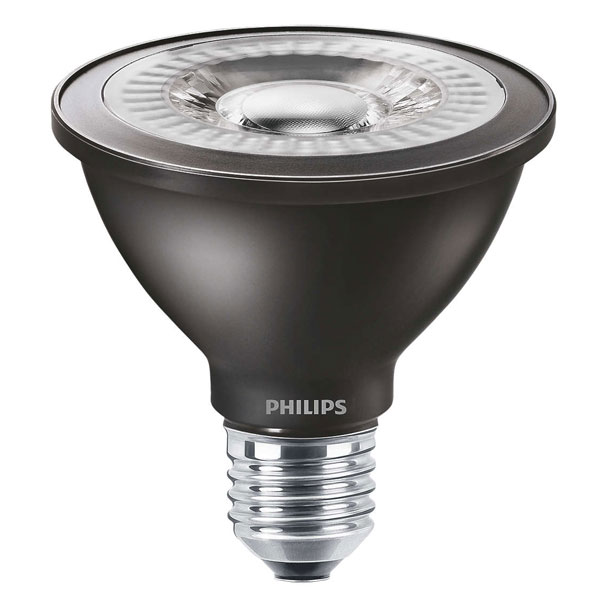 Part Number: LPAR30/9.5CW25/DIM PHIo
With its robust design and warm-white beam of light, these new-generation PAR lamps are ideal for general lighting and spot lighting in the hospitality industry.

They are especially suitable for public areas such as lobbies, corridors, stairwells, where the light is always on.

Compatible with existing fixtures with an E27 holder and designed for retrofit replacement of halogen/incandescent lamps, MASTER LEDspot PAR deliver huge energy savings and minimize maintenance cost without any reduction in brightness.